With the heavy snow storm expected for Sunday, all CECS programs have been cancelled. THE POOL AND FITNESS CENTER WILL BE CLOSED SUNDAY. Stay safe and enjoy the fresh snow.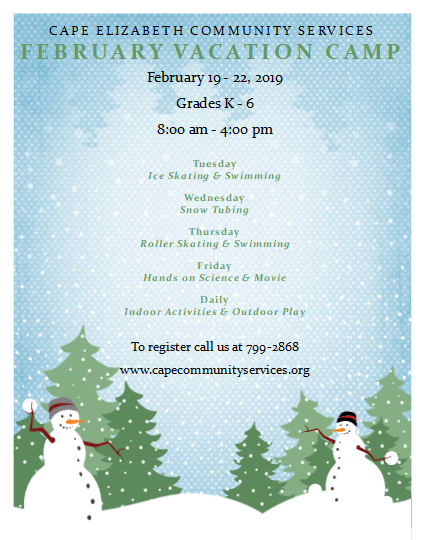 All Adult classes for Wednesday, January 9th, 2019 are on as scheduled.
All CECS youth programs, Cape Care Before/After Care and Pre-school will be closed today.
Adult/Senior programs closed prior to 4:00 pm today. Any evening Adult/Senior program cancellations will be posted at 4:00 pm.
Cape Care Before School Care is delayed until 9:15 am. Preschool is delayed until 10:30 am.
All Community Service Programs scheduled to begin before 10:00 am are canceled.
The pool and fitness center are open.