All afternoon & evening programs beginning at 4:00 pm or later will be held as scheduled.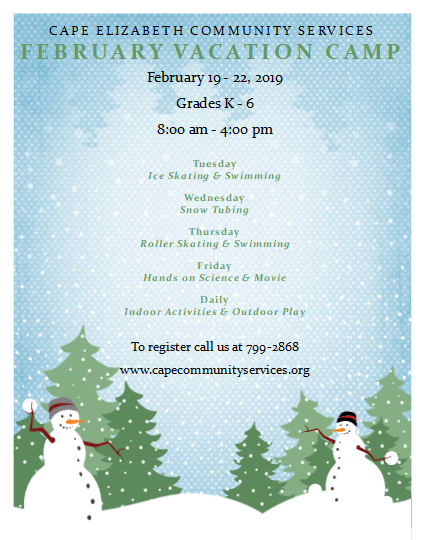 All Adult classes for Wednesday, January 9th, 2019 are on as scheduled.
All CECS youth programs, Cape Care Before/After Care and Pre-school will be closed today.
Adult/Senior programs closed prior to 4:00 pm today. Any evening Adult/Senior program cancellations will be posted at 4:00 pm.
Cape Care Before School Care is delayed until 9:15 am. Preschool is delayed until 10:30 am.
All Community Service Programs scheduled to begin before 10:00 am are canceled.
The pool and fitness center are open.
Use door # 16 to access Cape Elizabeth High School.